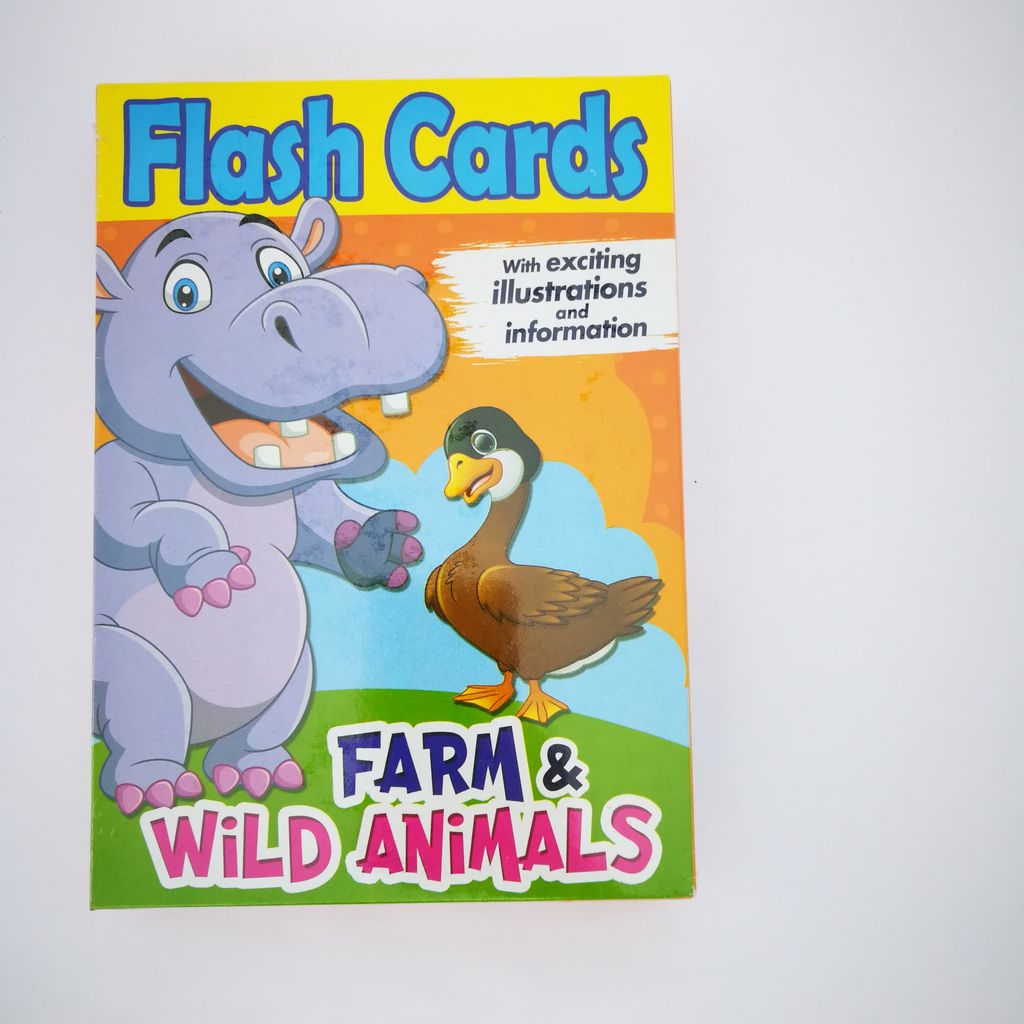 FLASH CARD FARM & WILD ANIMALS
Box Size: 19cm x 13.5cm x 2.5cm

Learning by using the flash card system has been universally proven to be an effective method of expediting the learning progress of a child. It facilitates the child's mind in learning a certain topic. The method allows the child to see the picture,word or letter and study them carefully. The flash card itself enhances the memory power of the child.
The parent can point to the visuals and help the child to say aloud the letter, word or the number. This method of learning can be taught in many ways. At the end of the lesson,the child would have studied, understood and learned to pronounce the words correctly. Besides these, the child would also be able to master the spellings of the words given.
These flash cards has been specifically designed to help the learning child master the correct use of letters and words. the cards are colourful and incorporate loveable pictures to entice and encourage the child's interest in the words and topics.
Parental guide is suggested to promote a deeper understanding of the words and topics through drawing, writing and discussion.
These flash cards are the perfect tool to expand the knowledge of your learning child and help develop the reading, writing, spelling and pronunciation skills in a joyful and interactive manner.
An additional set of Rhyming vowels are inlcuded to provide depth to the learning experience. There is no doubt these flash cards will prove an indispensable tool in enhancing your child's success in the early learning stage. It is also an ideal gift for your child
Customer comments
| Author/Date | Rating | Comment |
| --- | --- | --- |