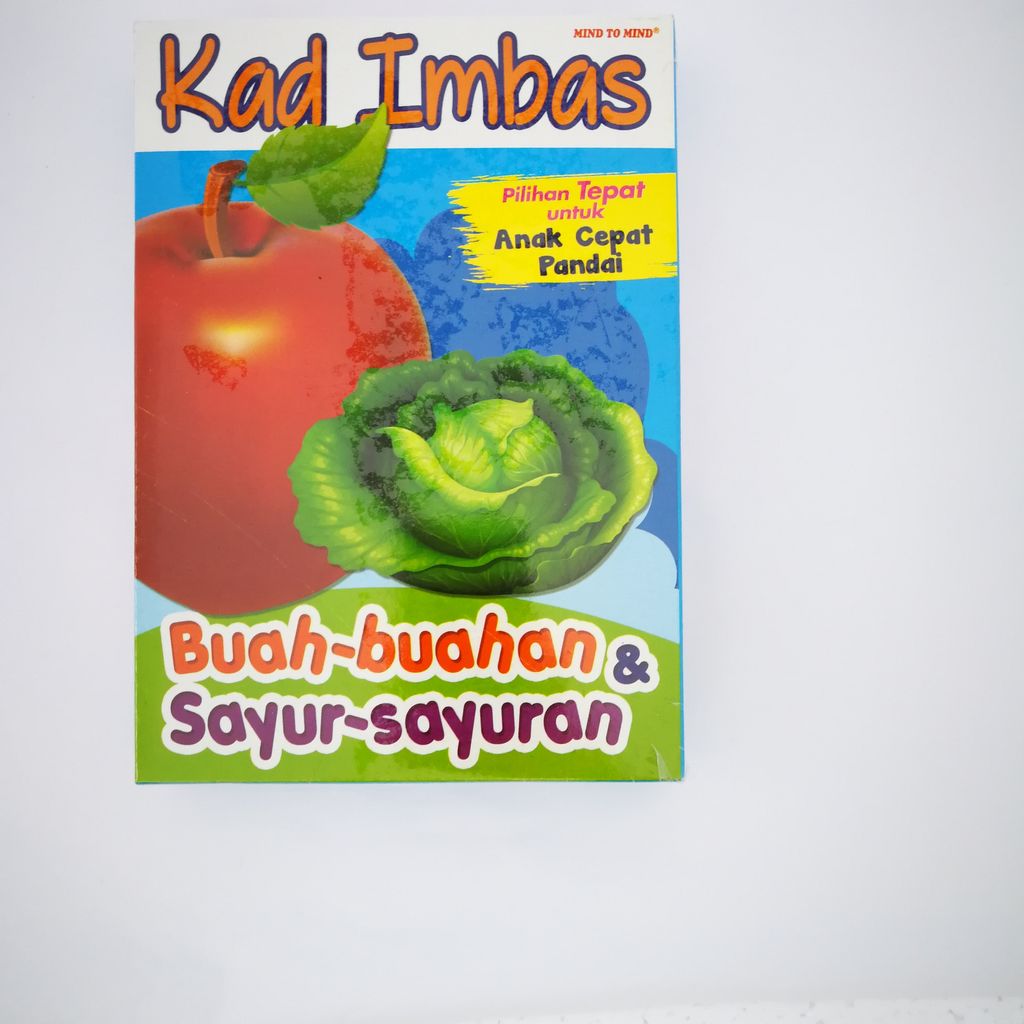 KAD IMBAS BIJAK BUAH-BUAHAN & SAYUR-SAYURAN
Box Size: 19cm x 13.5cm x 2.5cm
Card Size : 18.5cm x 13cm (Medium Size)
Each Set : 32 piece
Kad Imbas buah-buahan & sayur-sayuran terdiri daripada 32 kad imbas yang direka khas oleh pakar dalam bidang pendidikan kanak-kanak. Setiap kad mempunyai gambar buah-buahan & sayur-sayuran.
Gambar-gambar yang berwarna ini akan membantu kanak-kanak mengenal objek dan bahagian yang dipaparkan untuk dikaitkan dengan objek sebenar. Nama setiap buah-buahan & sayur-sayuran dicetak pada bahagian belakang kad. Minta kanak-kanak membaca nama setiap objek berkenaan.

Semoga penerbitan kad imbas ini dapat menjadi panduan utama dalam mendidik kanak-kanak ke arah kecemerlangan pendidikan.
Learning by using the flash card system has been universally proven to be an effective method of expediting the learning progress of a child. It facilitates the child's mind in learning a certain topic. The method allows the child to see the picture,word or letter and study them carefully. The flash card itself enhances the memory power of the child.

The parent can point to the visuals and help the child to say aloud the letter, word or the number. This method of learning can be taught in many ways. At the end of the lesson,the child would have studied, understood and learned to pronounce the words correctly. Besides these, the child would also be able to master the spellings of the words given.
Customer comments
| Author/Date | Rating | Comment |
| --- | --- | --- |