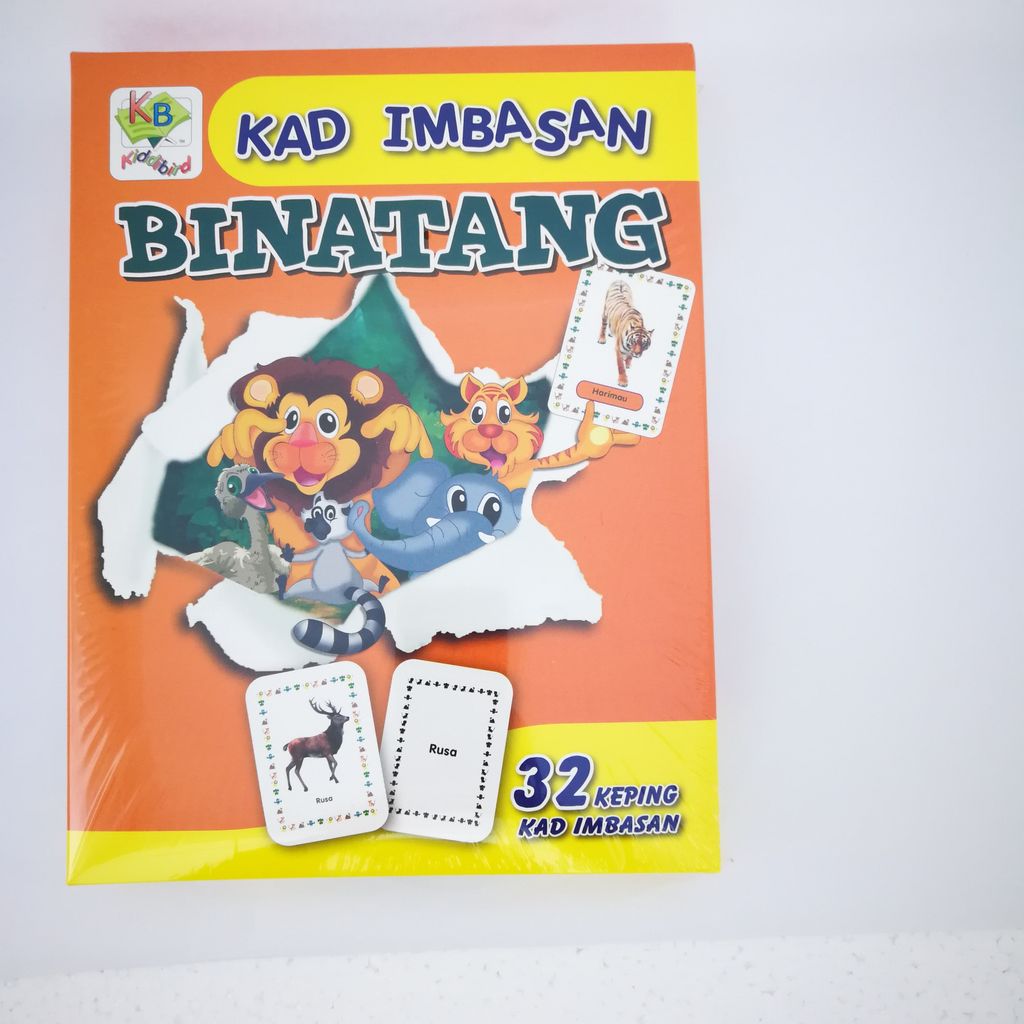 Box Size: 26cm x 19.7cm x 3cm
Each Set : 32 keping kad imbasan
Terdiri daripada 32 kad imbas yang direka khusus untuk membantu mengembangkan minda kanak-kanak mengenal objek dan menyebut perkataan dengan cepat dan tepat.

Semoga penerbitan kad imbas ini dapat menjadi panduan utama dalam mendidik kanak-kanak ke arah kecemerlangan pendidikan.
These flash cards specifically designed to help the learning child master the correct use of letters and words. the cards are colourful and incorporate loveable pictures to entice and encourage the child's interest in the words and topics.
Parental guide is suggested to promote a deeper understanding of the words and topics through drawing, writing and discussion.
These flash cards are the perfect tool to expand the knowledge of your learning child and help develop the reading, writing, spelling and pronunciation skills in a joyful and interactive manner.It helps to provide depth to the learning experience. There is no doubt these flash cards will prove an indispensable tool in enhancing your child's success in the early learning stage.
Customer comments
| Author/Date | Rating | Comment |
| --- | --- | --- |